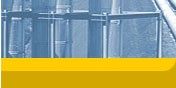 Boilerroom Equipment, Inc.

Boilerroom Equipment, Inc (BEI) engineers and manufacturers ASME pressure vessels for many different industries. Our primary products are for the commercial and industrial steam boiler industry. We feature standard product lines such as the HeatSponge boiler economizer, in our opinion the most modern boiler economizer marketed today. We also engineer and fabricate wet and dry steam accumulators.

BEI repairs and manufacturers pressure vessles for the food industry. In conjuncion with Quality Code Consulting and Manufacturing, Inc., BEI offers a full range of services for the food service and other industries that rely on ASME pressure vessels for their production.
Contact Us

For initial contact we prefer to be contacted via e-mail by sending an e-mail to

sales@boilerroom-equipment.com

. Once we receive your request we wil have the appropriate person within our organization contact you. If you need to contact via telephone our number is 1-866-666-8977.

Our Location
Boilerroom Equipment is located in Latrobe, Pennsylvania approximately 25 miles Northeast of Pittsburgh. Our offices and fabrication facility are conveniently located 15 minutes off of Exit 67 of the PA Turnpike.


ASME Code Inspection Services

Process Equipment Engineering and Boiler Room Engineering

Site Engineering, Installation, and Repair Services